Trip last May(2022) from Laishley Park Marina in Punta Gorda, Florida to Kentucky Lake and Green Turtle Bay Marina
The first half of the trip from Punta Gorda, FL to Mobile, AL is shown below.
Second half from Mobile, AL to Kentucky Lake, KY is shown here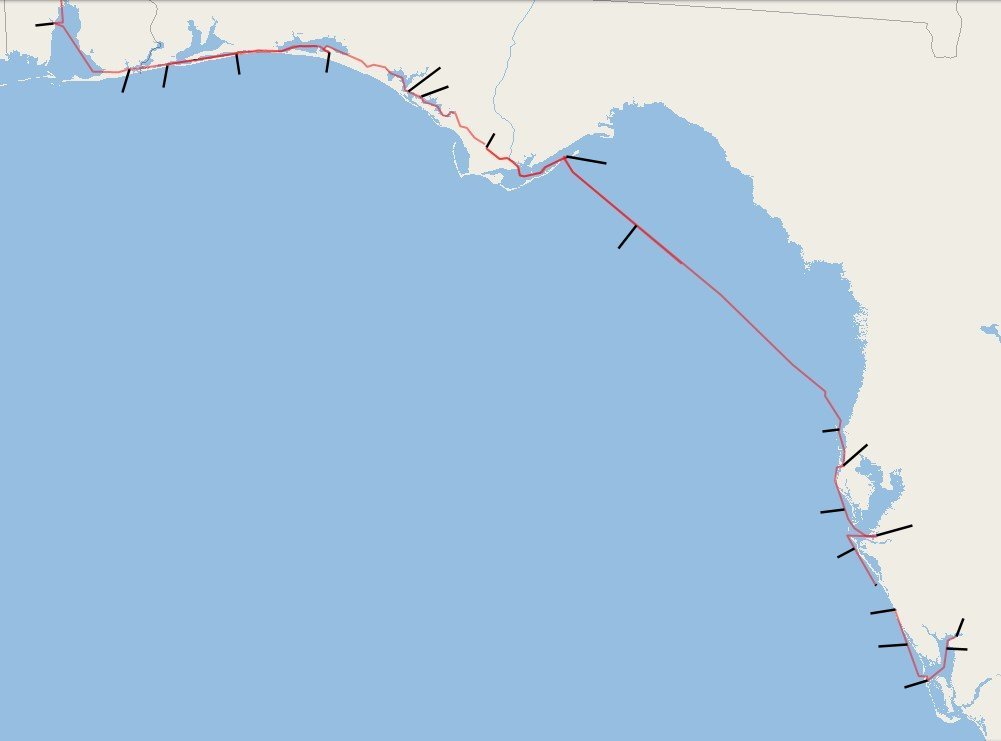 This is a trip I took with Ronnie as crew. We left Punta Gorda at the end of April and arrived at Green Turtle Bay, KY right before Memorial Day. We were not in a hurry to complete the trip but didn't want it to drag on into the summer either. We slowed down and enjoyed the Pensacola Bay area and enjoyed watching the Blue Angels practice over the Big Lagoon. While Anchored at Navarre Beach I walked across the bridge to get some groceries as our fresh provisions were running low. We didn't have an opportunity to re-provision at Turner Marine near Mobile because they no longer have a courtesy car due to Covid. They suggested having groceries delivered, but we had enough to make it to Demopolis, AL so we filled our water tanks and headed up the river. Diesel fuel was generally priced around the national average, except for Bobby's Fish Camp which was about a dollar higher. I got just enough to make it to Demopolis.